Swanson Chicken Pot Pie Recipe
When it comes to classic comfort food, few dishes can rival the timeless appeal of a chicken pot pie. Whether you're a seasoned home cook or just starting out in the kitchen, mastering the art of making a delicious chicken pot pie is a skill that's worth adding to your culinary repertoire. In this comprehensive guide, we'll explore the world of chicken pot pies, with a special focus on the iconic Swanson Chicken Pot Pie. We'll walk you through the steps to create a mouthwatering chicken pot pie, complete with a flaky golden-brown crust and a rich, savory filling. So, if you're ready to embark on a culinary adventure that's as comforting as it is delicious, keep reading!
What Is a Chicken Pot Pie?
A chicken pot pie is a classic comfort food dish that consists of a flaky pastry crust filled with a savory mixture of chicken, vegetables, and a creamy sauce. This dish has been a favorite in American households for generations, offering a warm and satisfying meal that's perfect for any occasion. The combination of tender chicken, colorful vegetables, and a golden-brown crust makes it a feast for both the eyes and the taste buds.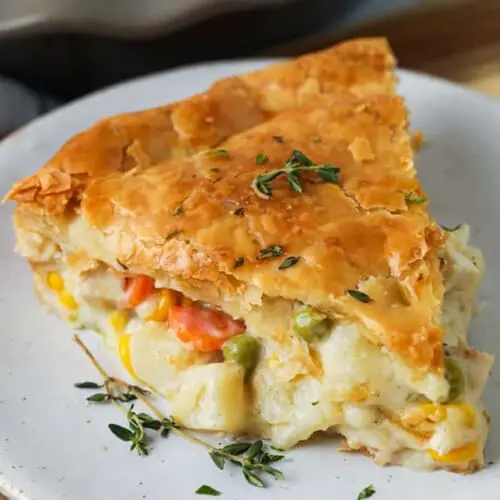 The History of Swanson Chicken Pot Pie
Swanson is a name that's synonymous with chicken pot pie. The company, founded in 1899, played a significant role in popularizing this beloved dish. Swanson introduced its frozen chicken pot pies in the 1950s, revolutionizing mealtime for busy families. The convenience and deliciousness of Swanson's chicken pot pies made them an instant hit, and they remain a cherished classic to this day.
Why Swanson Chicken Pot Pie Is a Timeless Favorite
Swanson's chicken pot pies have stood the test of time for several reasons. They offer the perfect blend of convenience and taste, making them a go-to choice for busy families. The combination of tender chicken, a creamy filling, and a flaky crust is a winning formula that has delighted taste buds for generations. Whether you're reminiscing about childhood dinners or discovering the joy of Swanson chicken pot pie for the first time, this classic dish never disappoints.
Swanson Chicken Pot Pie Recipe
Ingredients
2 cups of cooked chicken breast (diced)


1 cup of frozen mixed vegetables (carrots, peas, corn)


1 cup of low-sodium chicken broth


1 cup of milk


1/3 cup of all-purpose flour


1/4 cup of unsalted butter


1/2 teaspoon of salt


1/4 teaspoon of black pepper


1 package of refrigerated pie crust (2 crusts)


1 egg (for egg wash)

Directions
Preheat your oven to 375°F (190°C).

In a large skillet, melt the unsalted butter over medium heat. Add the all-purpose flour and whisk continuously for about 2-3 minutes until it turns a light golden color.

Slowly pour in the chicken broth and milk while continuing to whisk. Allow the mixture to simmer and thicken, which should take approximately 5-7 minutes.

Add the diced chicken and frozen mixed vegetables to the skillet. Stir well to combine, and season with salt and black pepper. Let the mixture simmer for an additional 5 minutes.

While the chicken and vegetable mixture is simmering, prepare your pie crusts. Roll out one of the pie crusts and line the bottom of a 9-inch pie dish.

Pour the chicken and vegetable filling into the pie crust in the dish.

Roll out the second pie crust and place it over the filling. Seal the edges by pressing the top and bottom crusts together. Trim any excess dough and make small slits in the top crust to allow steam to escape.

In a small bowl, beat the egg and brush it over the top crust to create a golden, shiny finish.

Place the pie dish on a baking sheet to catch any potential drips and bake in the preheated oven for 35-40 minutes, or until the crust is golden brown and the filling is bubbling.

Remove the pot pie from the oven and allow it to cool for a few minutes before serving. Enjoy your simplified Swanson Chicken Pot Pie!

Nutritional Content
Calories: 400-500 kcal
Total Fat: 21g
Saturated Fat: 10g
Cholesterol: 90mg
Sodium: 620mg
Total Carbohydrates: 25g
Dietary Fiber: 2g
Sugars: 4g
Protein: 24g
FAQs
1. Can I use pre-cooked chicken for this recipe?
Yes, you can use pre-cooked chicken. Rotisserie chicken or leftover roasted chicken work well. Simply shred or dice it before adding it to the recipe.
2. What if I don't have a pie dish?
If you don't have a pie dish, you can use a similar-sized oven-safe casserole dish or even individual ramekins to make mini pot pies.
3. Can I use frozen pie crusts instead of refrigerated ones?
Yes, you can use frozen pie crusts if that's what you have on hand. Thaw them according to the package instructions before using.
4. Can I make this recipe ahead of time?
Yes, you can prepare the filling and store it in the refrigerator for up to 24 hours. When you're ready to bake, assemble the pie and follow the baking instructions.
5. What side dishes go well with Swanson Chicken Pot Pie?
Common sides to complement chicken pot pie include a simple green salad, steamed broccoli, mashed potatoes, or cranberry sauce for a touch of sweetness.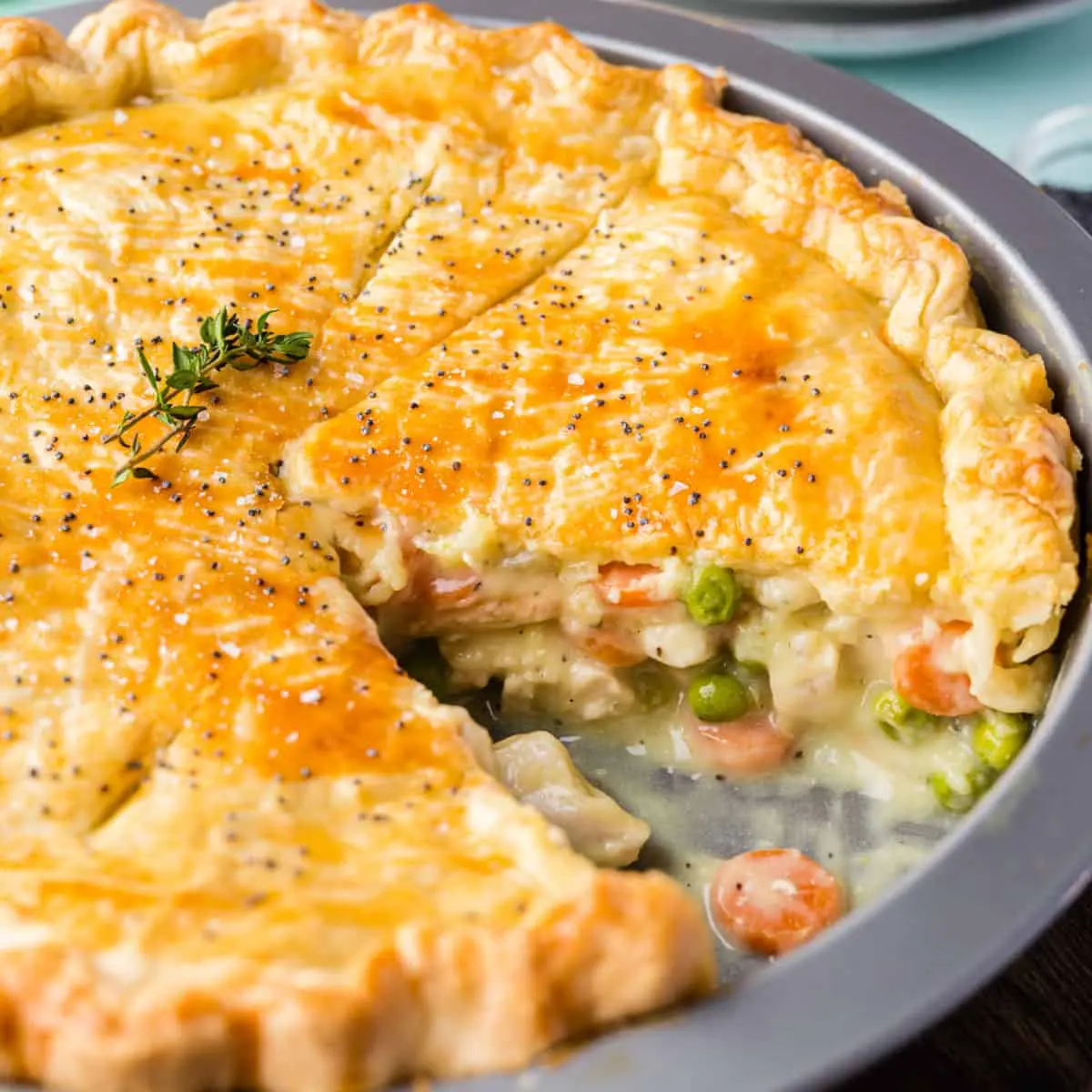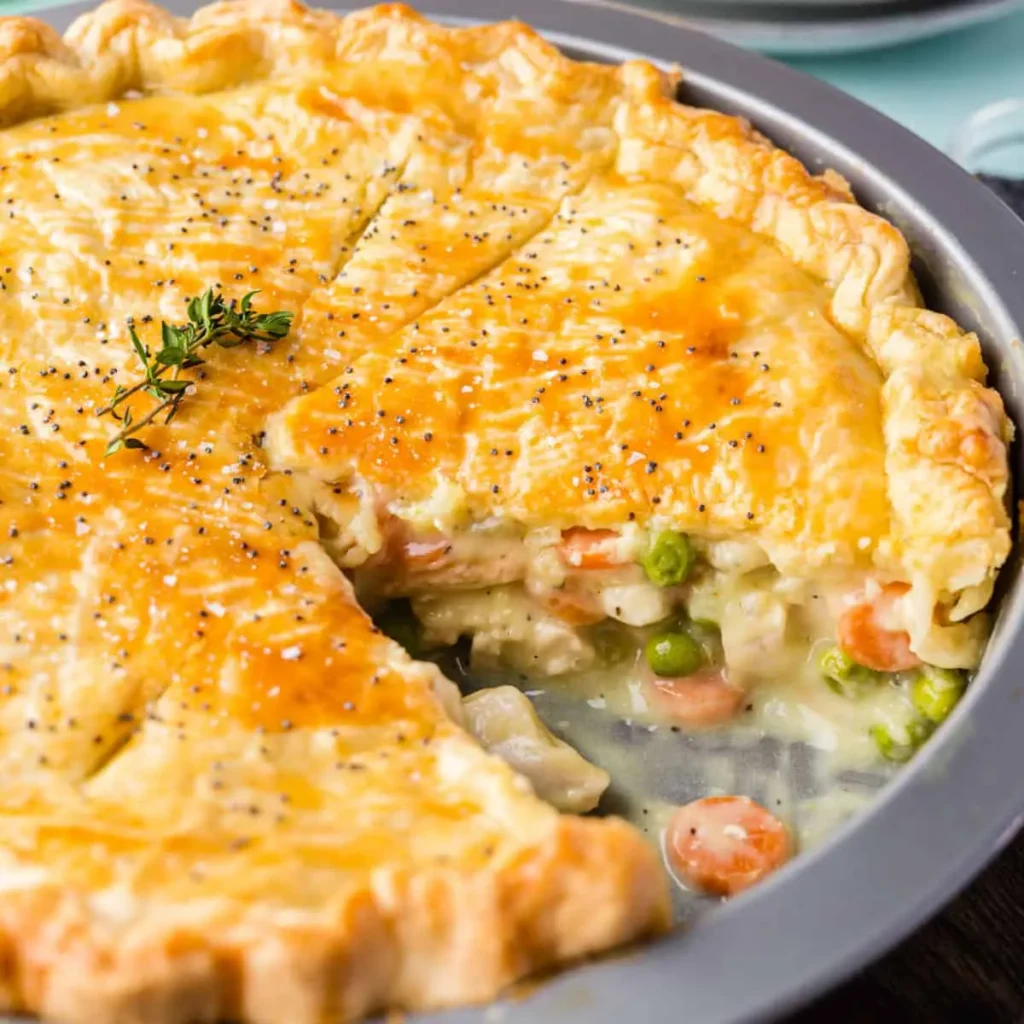 Can I Use Frog Chicken in a Swanson Chicken Pot Pie Recipe?
Swanson Chicken Pot Pie is a classic comfort food loved by many. However, using a frog chicken recipe instead may alter the intended flavors and textures of the dish. It's advisable to stick to poultry that is traditionally used in this recipe to ensure the best results.
Conclusion
In conclusion, Swanson Chicken Pot Pie is a culinary classic that continues to capture the hearts and palates of food enthusiasts across the country. Its timeless appeal, convenience, and deliciousness make it a must-try dish for both novice and experienced home cooks. So, why wait? Gather your ingredients, follow our step-by-step guide, and savor the comforting goodness of Swanson Chicken Pot Pie today. Remember, with each bite, you're not just enjoying a meal; you're creating memories that will be cherished for years to come.