Hidden Valley Buffalo Chicken Dip Recipe
If you're a fan of game day snacks or just crave a deliciously creamy and spicy appetizer, you're in for a treat. In this comprehensive guide, we're diving deep into the world of buffalo chicken dip. Whether you're a seasoned cook or a beginner in the kitchen, you'll find this article worth reading. We'll cover everything from the basics of buffalo chicken dip to a mouthwatering recipe that's easy to follow.
What Is Buffalo Chicken Dip?
Before we dive into the nitty-gritty of making buffalo chicken dip, let's start with the basics. Buffalo chicken dip is a creamy and spicy concoction that combines shredded chicken, cream cheese, buffalo sauce, and various seasonings. It's typically served as an appetizer or party dip, and it's known for its rich, tangy, and slightly spicy flavor.
Why Buffalo Chicken Dip is Perfect for Game Day
Game day wouldn't be complete without a lineup of mouthwatering snacks, and buffalo chicken dip is a star player in this regard. Its zesty, crowd-pleasing taste makes it the ultimate game day treat. Whether you're hosting a football party or just watching the big game with friends and family, this dip is sure to score points with everyone.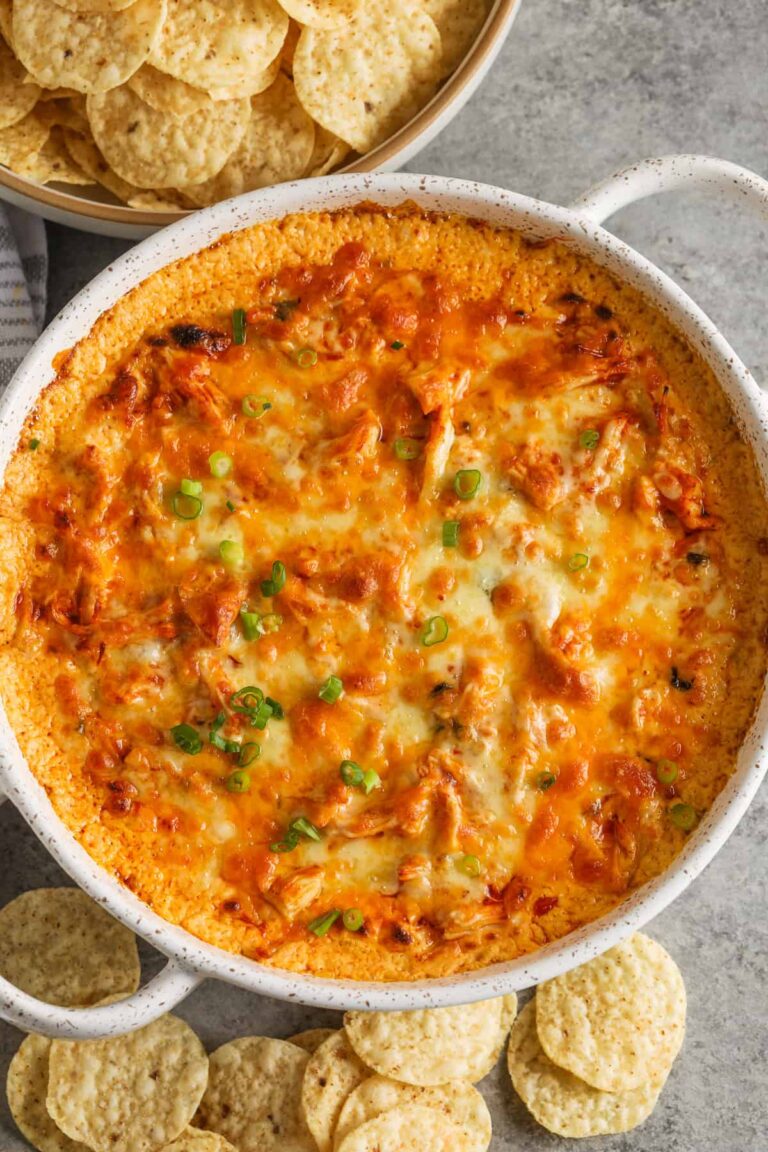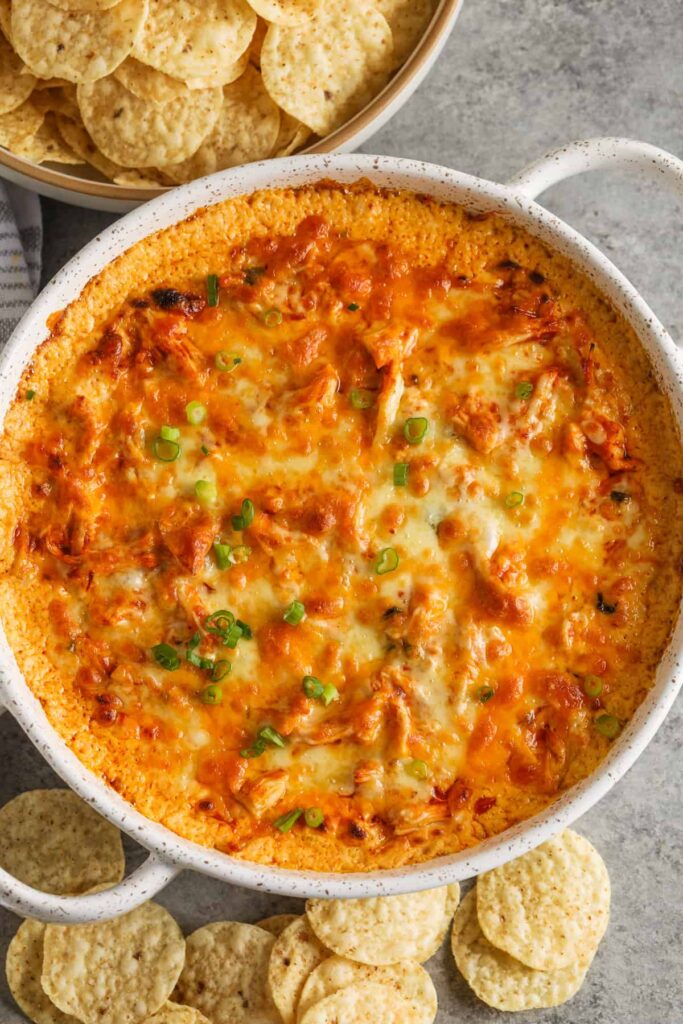 Tips for the Perfect Buffalo Chicken Dip
– Use rotisserie chicken for a shortcut that adds great flavor.
– Adjust the amount of hot sauce to your preferred spice level.
– Don't forget the cream cheese; it's what makes the dip creamy and rich.
– Experiment with different cheese blends for added complexity.
– Serve the dip warm to ensure the best taste and texture.
Hidden Valley Buffalo Chicken Dip Recipe
Ingredients
2 cups cooked chicken breast, shredded or diced


1 cup Hidden Valley Ranch dressing


1 cup buffalo sauce (adjust to your desired level of spiciness)


1 cup cream cheese, softened


1 cup shredded cheddar cheese


1/2 cup green onions, chopped (optional, for garnish)


Tortilla chips, celery sticks, or carrot sticks (for dipping)

Directions
Preheat your oven to 350°F (175°C).

In a mixing bowl, combine the softened cream cheese, Hidden Valley Ranch dressing, buffalo sauce, and shredded cheddar cheese. Mix until all the ingredients are well incorporated.

Add the cooked chicken breast to the mixture and stir until it's evenly coated with the creamy sauce. Transfer the mixture into a baking dish, spreading it out evenly for even cooking.

Place the dish in the preheated oven and bake for approximately 25-30 minutes, or until the dip is hot and bubbly, and the top is lightly golden brown.

Remove the dip from the oven and let it cool slightly before serving. If desired, garnish with chopped green onions to add a burst of color and freshness.

Serve your Hidden Valley Buffalo Chicken Dip warm alongside tortilla chips, celery sticks, or carrot sticks for dipping.

Nutritional Content:
Here's a rough estimate of the nutritional content for a standard serving size (approximately 2 tablespoons) of Hidden Valley Buffalo Chicken Dip:
– Calories: 90
– Total Fat: 8g
– Saturated Fat: 4g
– Cholesterol: 25mg
– Sodium: 240mg
– Total Carbohydrates: 1g
– Dietary Fiber: 0g
– Sugars: 0g
– Protein: 4g
Keep in mind that these values may vary depending on the specific brands of ingredients you use and the serving size. It's always a good idea to check product labels for precise nutritional information.
Frequently Asked Questions (FAQs):
1. Can I use canned chicken instead of cooked chicken breast?
Yes, you can use canned chicken if you're short on time or don't have cooked chicken breast on hand. Just be sure to drain and shred the canned chicken before adding it to the dip mixture.
2. Can I make this dip ahead of time?
Absolutely! You can prepare the dip in advance and refrigerate it in an airtight container. When you're ready to serve, simply heat it in the oven until it's hot and bubbly.
3. What can I substitute for cream cheese if I want a lighter option?
If you're looking for a lighter alternative, you can use Greek yogurt or low-fat sour cream in place of cream cheese. It will still provide creaminess and tanginess to the dip.
4. How can I adjust the spiciness of this dip?
The level of spiciness can be adjusted by varying the amount of buffalo sauce you add. Start with less sauce and taste as you go, adding more if you prefer it spicier. You can also use a mild buffalo sauce for a milder flavor.
5. Can I make this dip vegetarian?
Yes, you can make a vegetarian version by substituting the chicken with cooked and crumbled tofu or textured vegetable protein (TVP). Just ensure the tofu or TVP is well-seasoned and flavored to mimic the chicken's taste.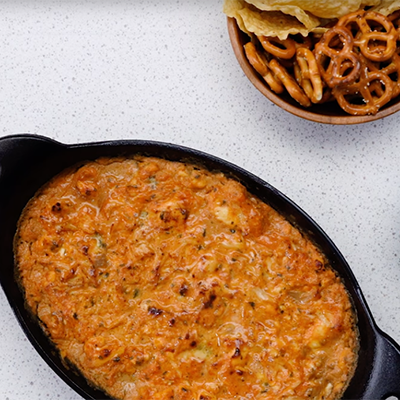 Can I Use Bonanza Chicken Monterey Recipe as a Dip for the Buffalo Chicken Dip Recipe?
Yes, you can use the bonanza chicken monterey recipe as a dip for the Buffalo Chicken Dip Recipe. Incorporating the flavorful elements of the Bonanza Chicken Monterey Recipe can add a unique twist and elevate the overall taste of the Buffalo Chicken Dip. Try combining the two for a delightful and delicious party appetizer.
Conclusion
In conclusion, buffalo chicken dip is an irresistible appetizer that's perfect for game day, parties, or any occasion when you want to treat your taste buds to something savory and spicy. With its creamy texture and bold flavor, it's no wonder this dip has become a favorite among snack enthusiasts.
So, the next time you're looking for a crowd-pleasing dish that's easy to make and impossible to resist, give buffalo chicken dip a try. Whether you follow the classic recipe or put your own twist on it, you're in for a flavorful experience that will leave your guests coming back for more. Enjoy!