Ground Chicken And Kale Recipes
In the realm of delicious and nutritious weeknight dinners, the combination of kale, sweet potato, and chicken meatballs takes center stage. This one-pan wonder not only satisfies your taste buds but also caters to your health-conscious side. In this article, we'll explore this mouthwatering dish step by step, unveiling the secrets behind its incredible flavor and simplicity.
The Power of Kale: Why You Should Include It in Your Diet
Kale is often touted as a superfood, and for good reason. It's packed with nutrients like vitamins A, C, and K, as well as calcium and antioxidants. But what makes it truly remarkable is its versatility. You can incorporate kale into a variety of dishes, including salads, smoothies, and, of course, skillet meals like this one.
Kale's hearty texture and slightly bitter taste pair wonderfully with the other ingredients in this recipe, creating a harmonious balance of flavors. Plus, it wilts down when cooked, making it a great addition to one-pan dishes like this chicken meatball skillet.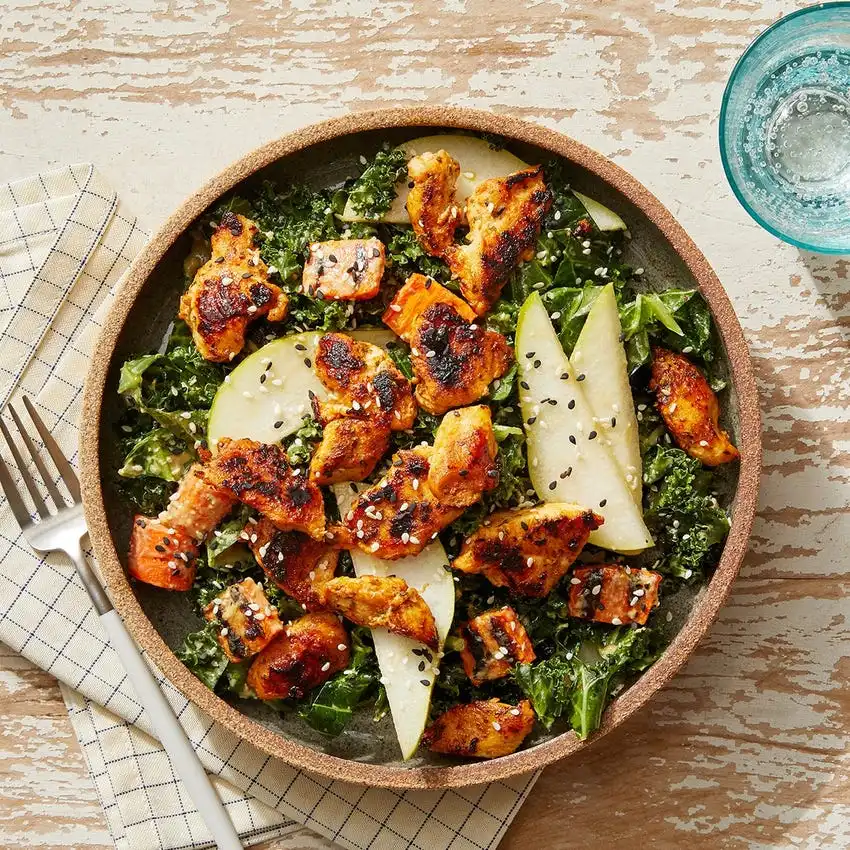 Cooking Tips for a Savory Delight
Here are some tips to ensure your chicken meatball skillet turns out perfectly every time:
– Use a skillet with a lid to trap steam and cook everything evenly.
– Season generously with salt and pepper to enhance the flavors.
– For a bit of heat, you can add red pepper flakes or paprika to the meatballs or sweet potatoes.
– Feel free to experiment with different types of ground meat like ground turkey or ground lamb for a unique twist on the recipe.
Variations to Try with This Recipe
This chicken meatball skillet is incredibly versatile, and you can easily customize it to suit your preferences. Here are a few variations to consider:
– Swap kale for spinach or another leafy green.
– Add diced tomatoes or bell peppers for extra color and flavor.
– Serve the dish over brown rice, cauliflower rice, or with a side of crusty bread.
– If you prefer a vegetarian option, use meatless meatballs or tofu.
Ground Chicken And Kale Recipes

Ingredients
1 pound ground chicken


1 bunch of fresh kale (about 4 cups chopped)


1 medium onion, finely chopped


2 cloves garlic, minced


1 teaspoon olive oil


1 teaspoon paprika


1/2 teaspoon salt (adjust to taste)


1/4 teaspoon black pepper


1/4 teaspoon red pepper flakes (optional for added heat)

Directions
Start by washing and thoroughly drying the kale. Remove the tough stems and chop the leaves into bite-sized pieces. Set them aside.

In a large skillet, heat the olive oil over medium-high heat. Once hot, add the chopped onion and minced garlic. Sauté until they become translucent and fragrant, which usually takes about 3-4 minutes.

Add the ground chicken to the skillet and break it apart with a spatula or wooden spoon. Cook the chicken, stirring occasionally, until it's browned and cooked through. This should take around 5-7 minutes.

Once the chicken is cooked, add the chopped kale to the skillet. It may seem like a lot of kale, but it will wilt down significantly as it cooks. Stir the kale into the chicken mixture.

Sprinkle paprika, salt, black pepper, and red pepper flakes (if you like a bit of spice) over the chicken and kale mixture. Continue to cook and stir until the kale has wilted and softened, typically 3-4 minutes.

Taste the dish and adjust the seasoning, adding more salt or pepper as needed. Your ground chicken and kale recipe is ready to serve! Divide it into plates or bowls and enjoy.

Nutritional Content
Calories: Approximately 300-350 calories per serving (serving size is around 1/4 of the recipe)
Protein: 30-35 grams
Carbohydrates: 10-12 grams
Fiber: 3-4 grams
Fat: 16-18 grams
Vitamins and Minerals: This dish is a great source of vitamins A, C, and K, as well as calcium, potassium, and iron.
FAQs
1. Is ground chicken a healthier option than ground beef?
Ground chicken is often considered a healthier option than ground beef because it typically contains less saturated fat. It's leaner and has fewer calories, making it a good choice for those looking to reduce their fat intake.
2. Can I substitute ground turkey for ground chicken in this recipe?
Yes, you can substitute ground turkey for ground chicken in this recipe. Both meats are lean and will work well with the kale and seasonings.
3. Is kale a good source of nutrients?
Yes, kale is a nutritional powerhouse. It's rich in vitamins A, C, and K, as well as folate, calcium, potassium, and fiber. It's low in calories and packed with antioxidants, making it an excellent addition to your diet.
4. Can I use frozen kale instead of fresh kale?
While fresh kale is recommended for this recipe, you can use frozen kale in a pinch. Just be sure to thaw and drain it before adding it to the skillet. Keep in mind that frozen kale may have a slightly different texture than fresh kale.
5. What other seasonings can I add to this dish for extra flavor?
You can customize the seasonings to suit your taste. Some options include adding a squeeze of lemon juice for brightness, a dash of soy sauce for umami, or a sprinkle of Parmesan cheese for extra richness.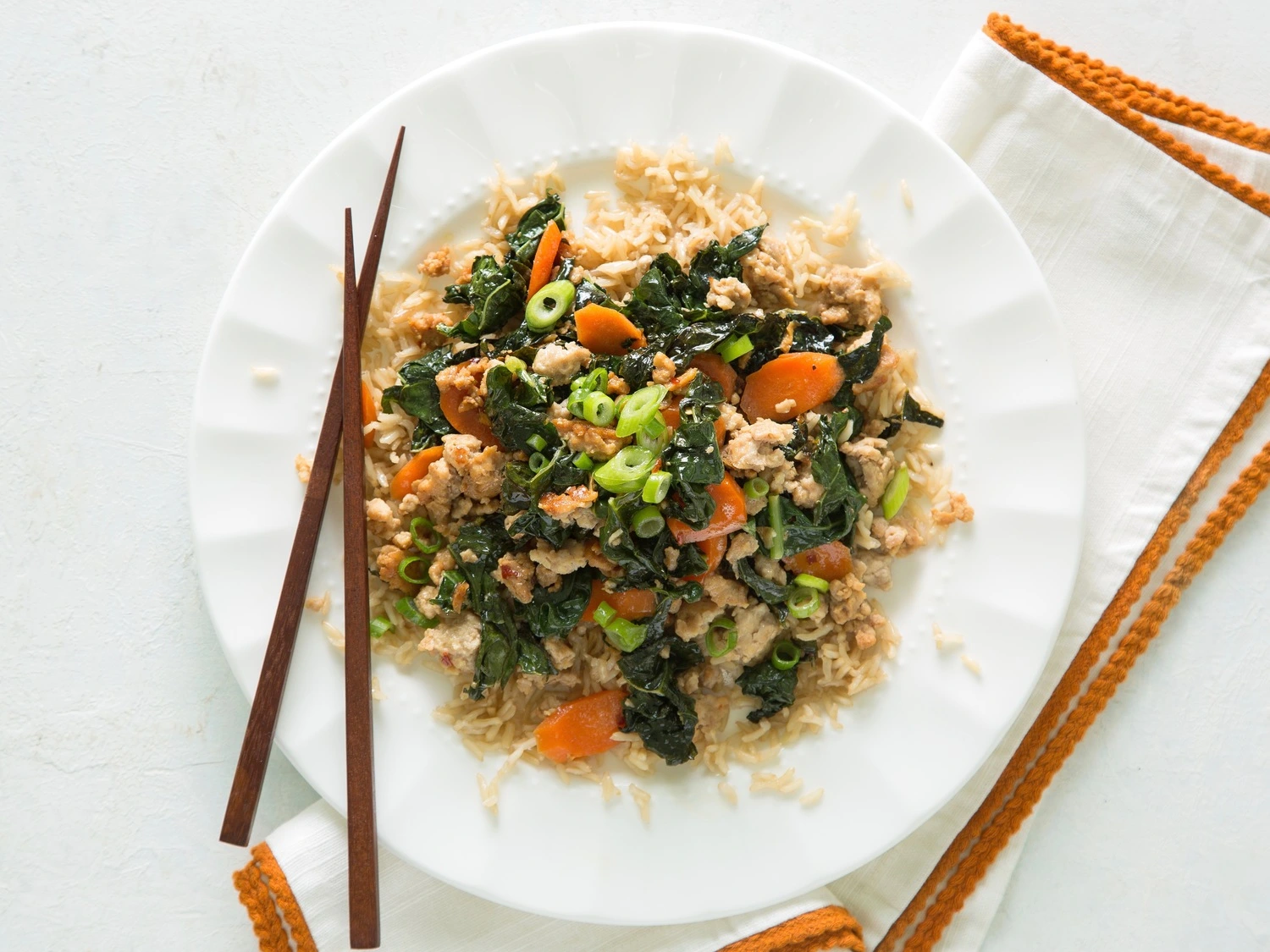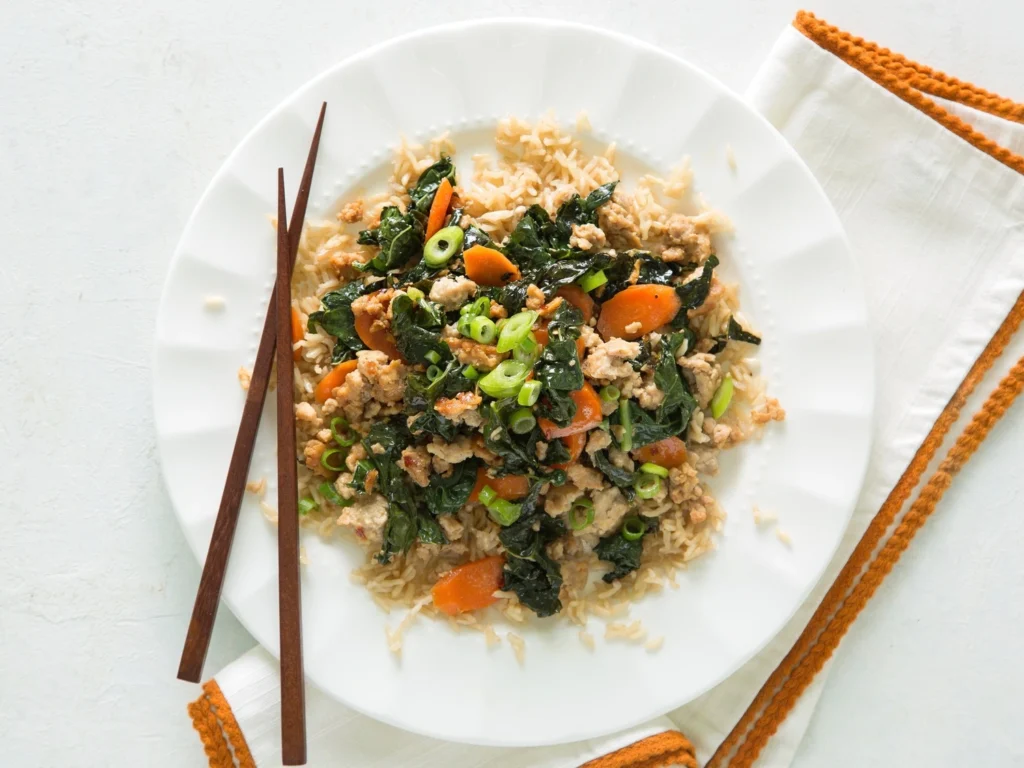 Can I Substitute Ground Chicken in Gio's Sorrento Lemon Chicken Recipe?
If you're wondering if ground chicken can be used as a substitute in Gio's sorrento lemon chicken recipe, the answer is no. The recipe specifically calls for chicken pieces, not ground chicken. Stick to the original recipe for the best results.
Conclusion
In conclusion, this one -pan chicken meatball skillet with kale and sweet potatoes is a must-try recipe for anyone seeking a quick, flavorful, and nutritious weeknight dinner option. With minimal prep and cleanup, it's perfect for busy individuals and families alike. Plus, the versatility of this dish allows you to get creative with your ingredients and tailor it to your taste preferences.
So, the next time you find yourself in a dinner rut, give this recipe a try. You'll be amazed at how much flavor can be packed into a single skillet meal. It's a true crowd-pleaser and a delightful addition to your collection of favorite recipes. Enjoy the convenience and taste of this one-pan wonder, and you'll never look back!