Sprouts Chicken Salad Recipe
Are you looking for a nutritious and hearty salad recipe that will satisfy your taste buds and keep you feeling full and satisfied? Look no further! In this comprehensive guide, we will explore the world of Brussels sprout salad, a delightful combination of flavors that's not only bursting with taste but also packed with essential nutrients. Whether you're a salad enthusiast or just looking for a new healthy lunch option, this article is worth reading. We'll delve into the art of creating a Brussels sprout salad that will leave you craving for more.
What Is Brussels Sprout Salad?
Before we embark on our culinary journey, let's start by understanding what Brussels sprout salad is. Brussels sprout salad is a fresh and vibrant dish made from raw Brussels sprouts, typically shredded or thinly sliced, combined with various ingredients to create a delicious and nutritious meal. This salad is known for its hearty and satisfying qualities, making it a popular choice among health-conscious individuals.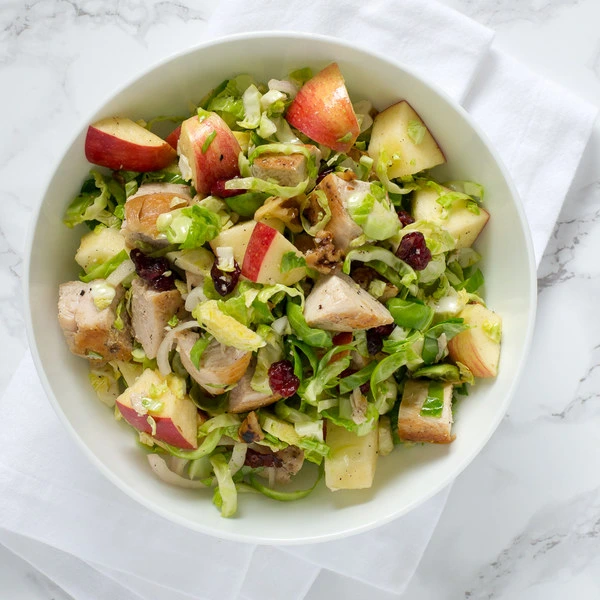 Why Should You Try Brussels Sprout Salad?
So, why should you consider adding Brussels sprout salad to your menu? Here are some compelling reasons:
Nutrient-Rich: Brussels sprouts are packed with essential nutrients such as vitamins C and K, fiber, and antioxidants. They contribute to overall health and well-being.
Hearty and Filling: Brussels sprout salad is a substantial meal that will keep you full for longer. It's an excellent option for a satisfying lunch or dinner.
Low in Calories: If you're watching your calorie intake, Brussels sprout salad is a fantastic choice. It's low in calories but high in flavor and nutrition.
Versatile: You can customize your Brussels sprout salad with a variety of ingredients, allowing you to create a salad that suits your taste preferences.
Easy to Make: Despite its gourmet appeal, Brussels sprout salad is surprisingly easy to prepare, making it accessible to home cooks of all levels.
Variations of Brussels Sprout Salad
Brussels sprout salad is incredibly versatile, and you can get creative with your ingredients. Here are some variations to consider:
Vegan Brussels Sprout Salad: Skip the chicken and use plant-based protein sources like tofu or chickpeas.
Fruit and Nut Brussels Sprout Salad: Add fruits like apples or dried cranberries and top with toasted nuts for a delightful crunch.
Mediterranean-Inspired Brussels Sprout Salad: Incorporate Mediterranean flavors with ingredients like feta cheese, olives, and a lemony vinaigrette.
Asian-Inspired Brussels Sprout Salad: Create an Asian twist with ingredients like sesame seeds, edamame, and a soy-based dressing.
Sprouts Chicken Salad Recipe
Ingredients
Chicken breast (boneless and skinless) - 2 breasts


Mixed sprouts (e.g., mung bean, lentil, chickpea) - 1 cup


Red bell pepper - 1, diced


Cucumber - 1, diced


Cherry tomatoes - 1 cup, halved


Red onion - 1, thinly sliced


Fresh cilantro leaves - ½ cup, chopped


Olive oil - 2 tablespoons


Lemon juice - 2 tablespoons


Salt and pepper - to taste

Directions
Preheat your grill or grill pan to medium-high heat. Season the chicken breasts with salt and pepper.

Grill the chicken for about 6-8 minutes per side, or until the internal temperature reaches 165°F (74°C). Let the chicken rest for a few minutes, then slice it into thin strips.

In a large mixing bowl, combine the mixed sprouts, diced red bell pepper, cucumber, cherry tomatoes, sliced red onion, and chopped cilantro. Add the sliced grilled chicken to the bowl.

Drizzle the olive oil and lemon juice over the salad. Season with additional salt and pepper to taste. Gently toss all the ingredients together until well coated with the dressing.

Divide the salad into individual serving plates or bowls. Garnish with extra cilantro leaves if desired.

Nutritional Content:
Calories: 300-350 calories
Protein: 25-30 grams
Carbohydrates: 15-20 grams
Fiber: 5-7 grams
Fat: 15-18 grams
Vitamins and minerals: Rich in vitamins A, C, and K, as well as folate and iron.
Frequently Asked Questions:
1. Can I use pre-cooked chicken for this salad?
– Yes, you can use pre-cooked chicken if you're short on time. Rotisserie chicken or leftover grilled chicken works great.
2. Are there any alternatives to mixed sprouts?
– If you can't find mixed sprouts, you can use any single type of sprout, such as mung bean sprouts or lentil sprouts. You can even experiment with microgreens for a different flavor.
3. Is this salad suitable for vegetarians or vegans?
– You can easily make a vegetarian version of this salad by omitting the chicken. For a vegan version, skip the chicken and use a plant-based alternative or add extra protein with tofu or tempeh.
4. Can I prepare this salad in advance?
– While it's best enjoyed fresh, you can prepare the individual components in advance and assemble the salad just before serving to maintain its crispiness and freshness.
5. What other dressings can I use for this salad?
– If you prefer a different dressing, you can experiment with options like balsamic vinaigrette, tahini, or yogurt-based dressings. Customize it to your taste!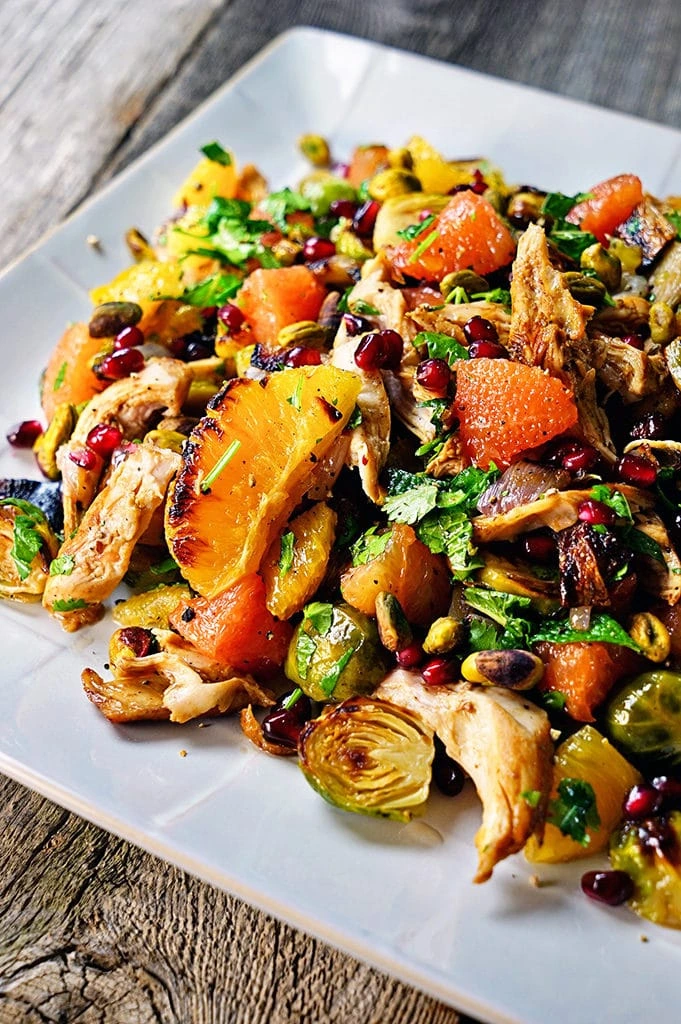 What Makes Tatte Chicken Salad Different from Sprouts Chicken Salad?
When comparing Tatte Chicken Salad and Sprouts Chicken Salad, one major distinction is the taste. While both salads offer a delightful blend of flavors, Tatte's tasty chicken salad recipe showcases unique seasonings and ingredients that give it a distinct flavor profile. On the other hand, Sprouts' chicken salad presents its own delightful combination of flavors, making it a delicious choice as well.
What are the Differences Between Zoe's Chicken Salad Recipe and Sprouts Chicken Salad Recipe?
The differences between zoe's homemade chicken salad recipe and Sprouts chicken salad recipe lie in the choice of ingredients and preparation method. While Zoe's recipe incorporates tangy apples and crunchy walnuts, Sprouts relies on grapes and almonds for added texture. Additionally, Zoe's version includes a hint of Dijon mustard, giving it a distinct flavor, while Sprouts keeps it more traditional with a classic mayo-based dressing.
Conclusion:
Eating healthy doesn't have to be complicated, and this Sprouts Chicken Salad recipe proves just that. With a handful of simple ingredients, you can create a flavorful and nutritious meal that's perfect for any occasion. Whether you're a seasoned chef or a beginner in the kitchen, this salad is easy to prepare and will leave you feeling satisfied and nourished. Give it a try, and you'll discover a new go-to recipe that your taste buds and your body will thank you for. Enjoy!