Spicy Romano Chicken Johnny Carino's Recipe
If you're a fan of bold and spicy flavors, you're in for a treat! In this article, we'll be diving into the world of spicy Romano chicken, a mouthwatering dish that combines the fiery kick of spicy chicken with the creamy richness of Romano cheese. But that's not all – we'll also be adding succulent shrimp and pasta to create a copycat version of a well-loved restaurant dish. Get ready to tantalize your taste buds with our spicy Romano chicken recipe.
What Is Spicy Romano Chicken?
Spicy Romano chicken is a tantalizing fusion of flavors that combines tender chicken, succulent shrimp, and pasta, all drenched in a creamy and spicy Romano cheese sauce. The dish is known for its bold and zesty profile, making it a favorite among those who enjoy a little kick in their meals.
The spicy element in this dish comes from the careful use of cayenne pepper, which adds heat without overwhelming the palate. Romano cheese, with its sharp and savory taste, complements the spice beautifully, creating a harmonious blend of flavors that's hard to resist.
The Role of Pasta
The choice of pasta plays a significant role in this dish. Bowtie pasta, also known as farfalle, is the preferred choice for its unique shape and ability to hold onto the creamy Romano sauce. Cooking the pasta to the ideal al dente texture ensures that it doesn't become mushy in the dish.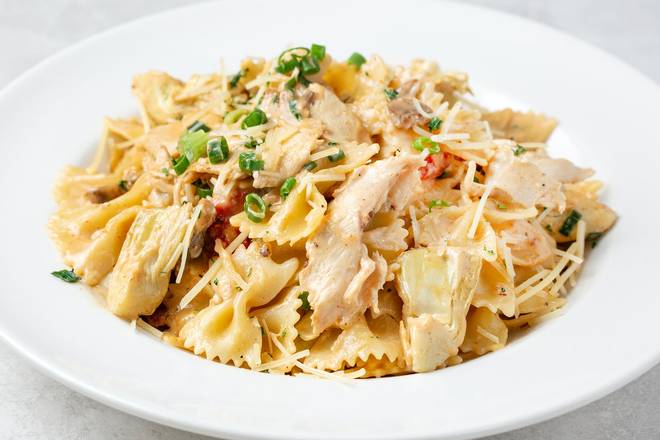 The Copycat Experience
Many people love recreating restaurant dishes at home because it allows them to enjoy their favorite flavors without leaving the comfort of their kitchen. Our spicy Romano chicken recipe aims to deliver a copycat experience that's remarkably close to the original. By following our detailed instructions, you can savor the taste of this beloved restaurant dish anytime you like.
A Weeknight Favorite
What makes this dish even more appealing is its suitability for a weeknight meal. It's a perfect choice when you want to prepare something special without spending hours in the kitchen. The straightforward steps and accessible ingredients make it a go-to option for those busy evenings when you crave a delicious homemade meal.
Spicy Romano Chicken Johnny Carino's Recipe

Ingredients
4 boneless, skinless chicken breasts


1 cup all-purpose flour


Salt and black pepper, to taste


2 tablespoons olive oil


2 tablespoons unsalted butter


1 cup heavy cream


1 cup grated Romano cheese


1/2 cup chicken broth


1/2 teaspoon red pepper flakes (adjust to taste)


2 cloves garlic, minced


2 tablespoons chopped fresh parsley


Fresh parsley leaves (optional)

Directions
Start by pounding the chicken breasts to an even thickness, about 1/2 inch. This ensures they cook evenly. Season both sides with salt and black pepper.

In a shallow dish, place the flour and season it with a pinch of salt and black pepper. Dredge each chicken breast in the seasoned flour, shaking off any excess.

In a large skillet over medium-high heat, add the olive oil and butter. Once the butter melts and starts to sizzle, add the chicken breasts. Cook for about 4-5 minutes on each side, or until they are golden brown and cooked through. Transfer the chicken to a plate and cover with foil to keep warm.

In the same skillet, add minced garlic and red pepper flakes. Sauté for about 1 minute until fragrant. Pour in the heavy cream and chicken broth, then bring it to a simmer. Reduce heat to low and add the grated Romano cheese, stirring until it melts and the sauce thickens. Season with salt and pepper to taste.

Return the cooked chicken breasts to the skillet with the Romano cheese sauce. Spoon some of the sauce over the chicken and let it simmer for an additional 2-3 minutes, allowing the flavors to meld together.

Sprinkle chopped fresh parsley over the top for a burst of color and extra flavor. Serve the Spicy Romano Chicken hot, accompanied by your choice of pasta, rice, or vegetables.

Nutritional Content
Here's an approximate nutritional breakdown for one serving of Spicy Romano Chicken (based on a 4-serving recipe):
– Calories: 600-650 kcal
– Protein: 35-40g
– Carbohydrates: 15-20g
– Fat: 45-50g
– Fiber: 1-2g
– Sugars: 2-4g
– Sodium: 800-900mg
Please note that these values can vary based on specific ingredient brands and portion sizes. To get precise nutritional information, it's advisable to use a nutrition calculator or consult the packaging labels.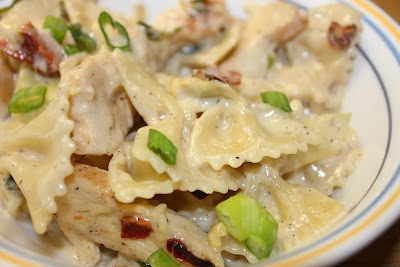 FAQs
1. Can I use a different cheese if I don't have Romano cheese?
Yes, you can substitute Romano cheese with Parmesan or Pecorino Romano cheese for a similar flavor profile. However, keep in mind that each cheese will slightly alter the taste of the dish.
2. How spicy is Spicy Romano Chicken?
The spiciness level can be adjusted by varying the amount of red pepper flakes. The recipe as provided has a mild to moderate spice level. Reduce or increase the red pepper flakes according to your preference.
3. What sides go well with Spicy Romano Chicken?
Spicy Romano Chicken pairs excellently with a variety of sides, including pasta, rice, steamed vegetables, or a simple salad. Pasta, such as fettuccine or linguine, is a classic choice.
4. Can I use bone-in chicken for this recipe?
While boneless, skinless chicken breasts are recommended for this dish, you can use bone-in chicken breasts or thighs. Just be sure to adjust the cooking time accordingly to ensure the chicken is fully cooked.
5. How do I store leftovers?
If you have leftovers, store them in an airtight container in the refrigerator for up to 3 days. Reheat in the microwave or on the stove, adding a little extra cream or broth to maintain the sauce's consistency.
Can I Use Romano Cheese in the Chicken Modiga Recipe?
Wondering if you can use Romano cheese in the delicious chicken modiga recipe? Absolutely! Romano cheese adds a distinct, tangy flavor to the dish, enhancing its overall taste. Incorporating this cheese into the recipe will bring an extra layer of richness and depth that is sure to elevate your chicken modiga to new heights of deliciousness.
Conclusion
Spicy Romano Chicken from Johnny Carino's is a delightful dish that brings together the richness of Romano cheese, the kick of red pepper flakes, and the tenderness of perfectly cooked chicken breasts. With this detailed recipe, you can recreate this restaurant favorite in the comfort of your own kitchen. Whether you're preparing it for a special occasion or a weeknight dinner, Spicy Romano Chicken is sure to satisfy your craving for a flavorful and satisfying meal. Enjoy!