Taziki's Lemon Chicken Soup Recipe
If you're a fan of vibrant flavors and comforting soups, then you're in for a treat. In this comprehensive guide, we're diving into the world of Greek Lemon Chicken Soup, a delightful and zesty soup that's bound to tickle your taste buds. What makes this article worth reading? Well, not only will we share a fantastic Instant Pot recipe for this soup, but we'll also explore its rich history and provide you with all the tips and tricks you need to make it just like a Greek restaurant would. So, if you're ready to embark on a culinary adventure, let's get started!
The Origins of Greek Lemon Chicken Soup
Before we delve into the details of making this delightful soup, let's take a moment to appreciate its history. Greek Lemon Chicken Soup, also known as "Avgolemono," is a beloved classic in Greek cuisine. It has been enjoyed for generations and is often associated with warmth, comfort, and the hospitality of Greek homes and restaurants. The soup is renowned for its bright lemony flavor, creamy texture, and tender chunks of chicken.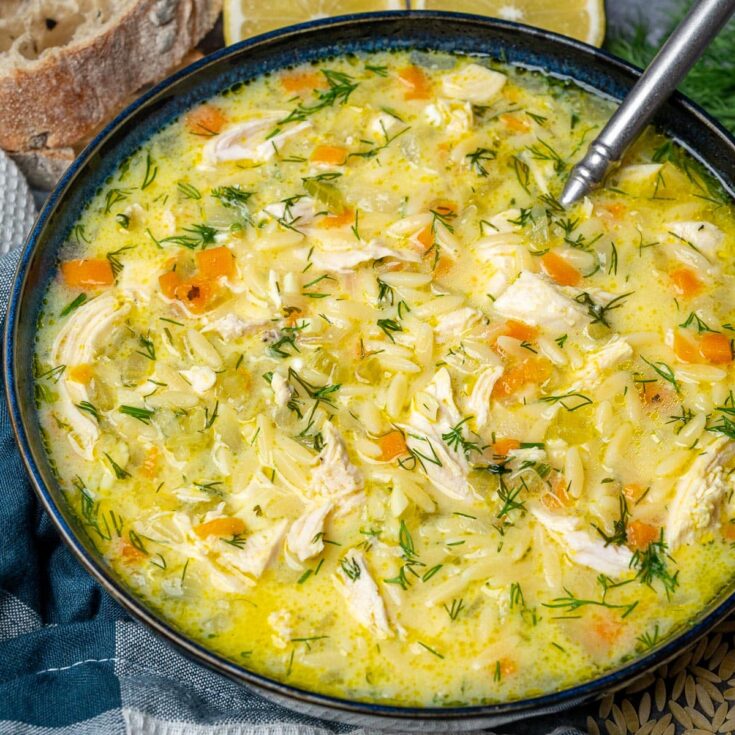 A Taste of Greece in Your Instant Pot
While traditional methods of making Greek Lemon Chicken Soup involve simmering the broth for hours, we've got a time-saving secret for you—your trusty Instant Pot. This modern kitchen marvel can help you whip up this delicious dish in a fraction of the time.
Traditional Chicken Soup vs. Greek Lemon Chicken Soup
You might be wondering how Greek Lemon Chicken Soup differs from the classic chicken noodle soup or other traditional chicken soups. The key distinctions lie in the ingredients and the preparation. While traditional chicken soups focus on simplicity, Greek Lemon Chicken Soup takes things up a notch with its vibrant lemon flavor and creamy texture.
Tips for Perfecting Your Greek Lemon Chicken Soup
Creating a perfect bowl of Greek Lemon Chicken Soup requires a few tips and tricks. Here's what you need to know:
Use Fresh Lemon Juice: Freshly squeezed lemon juice is essential for that authentic zesty flavor.
Greek Seasoning: Don't skimp on the Greek seasoning—it's what gives the soup its unique character.
Shredded Chicken: Make sure to shred the chicken into bite-sized pieces for easy and enjoyable eating.
Taste and Adjust: Always taste the soup and adjust the seasoning according to your preferences.
Taziki's Lemon Chicken Soup Recipe
Ingredients
2 boneless, skinless chicken breasts


4 cups chicken broth


1 cup orzo pasta


2 lemons


1/2 cup fresh parsley, chopped


Salt and pepper to taste

Directions
Begin by seasoning the chicken breasts with salt and pepper. In a large pot, bring the chicken broth to a boil. Add the chicken breasts to the boiling broth, reduce the heat to low, cover, and simmer for about 15-20 minutes or until the chicken is fully cooked. Remove the chicken from the broth and let it cool for a few minutes. Once it's cool enough to handle, shred the chicken into bite-sized pieces using two forks.

While the chicken is cooling, bring the chicken broth back to a boil and add the orzo pasta. Cook the orzo according to the package instructions until it's al dente, usually about 8-10 minutes. Drain the orzo and set it aside.

Zest one of the lemons and then juice both lemons. The lemon zest will add a bright, citrusy flavor to the soup, while the lemon juice provides a tangy kick.

Return the shredded chicken and cooked orzo to the pot of chicken broth. Stir in the lemon zest, lemon juice, and chopped fresh parsley. Simmer for an additional 5 minutes to allow all the flavors to meld together. Taste the soup and adjust the salt and pepper as needed.

Ladle the hot Taziki's Lemon Chicken Soup into bowls and garnish with extra parsley if desired. Serve immediately, and enjoy the refreshing and comforting flavors of this delightful soup!

Nutritional Content (Per Serving):
Calories: 250-300 Kcal
Total Fat: 2g
Saturated Fat: 0.5g
Cholesterol: 35mg
Sodium: 950mg
Total Carbohydrates: 45g
Dietary Fiber: 2g
Sugars: 2g
Protein: 22g
Frequently Asked Questions (FAQs):
1. Can I use pre-cooked chicken for this recipe?
Yes, you can use pre-cooked chicken if you have leftovers or a rotisserie chicken on hand. Simply shred the cooked chicken and add it to the broth along with the orzo, lemon zest, lemon juice, and parsley. This will save you some cooking time.
2. What can I use if I don't have orzo pasta?
If you don't have orzo, you can substitute it with other small pasta shapes like couscous, alphabet pasta, or small shells. Adjust the cooking time according to the pasta you choose.
3. Is this soup freezer-friendly?
Yes, Taziki's Lemon Chicken Soup can be frozen for later enjoyment. Make sure to cool it down completely before transferring it to airtight containers or freezer bags. It can be stored in the freezer for up to 3 months. To reheat, simply thaw in the refrigerator overnight and warm it on the stove over low heat.
4. Can I make this soup vegetarian or vegan?
Yes, you can make a vegetarian version of this soup by using vegetable broth instead of chicken broth and substituting the chicken with plant-based protein options like tofu or tempeh. To make it vegan, also skip the addition of dairy-based garnishes like Parmesan cheese or yogurt.
5. What are some optional garnishes for this soup?
While the soup is delicious on its own, you can enhance the flavors by adding optional garnishes like crumbled feta cheese, a dollop of Greek yogurt, or a sprinkle of grated Parmesan cheese. These toppings can add creaminess and depth to the dish.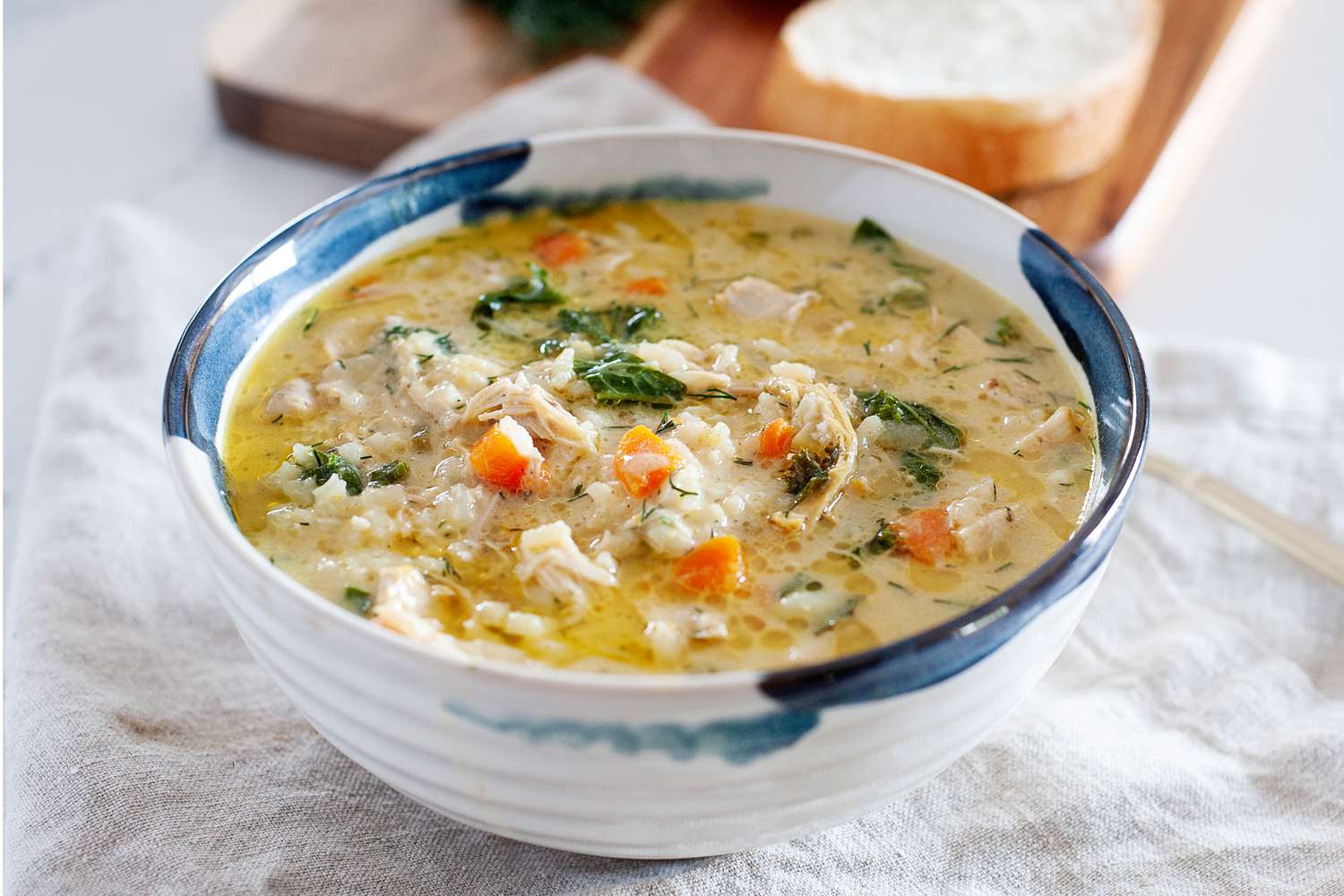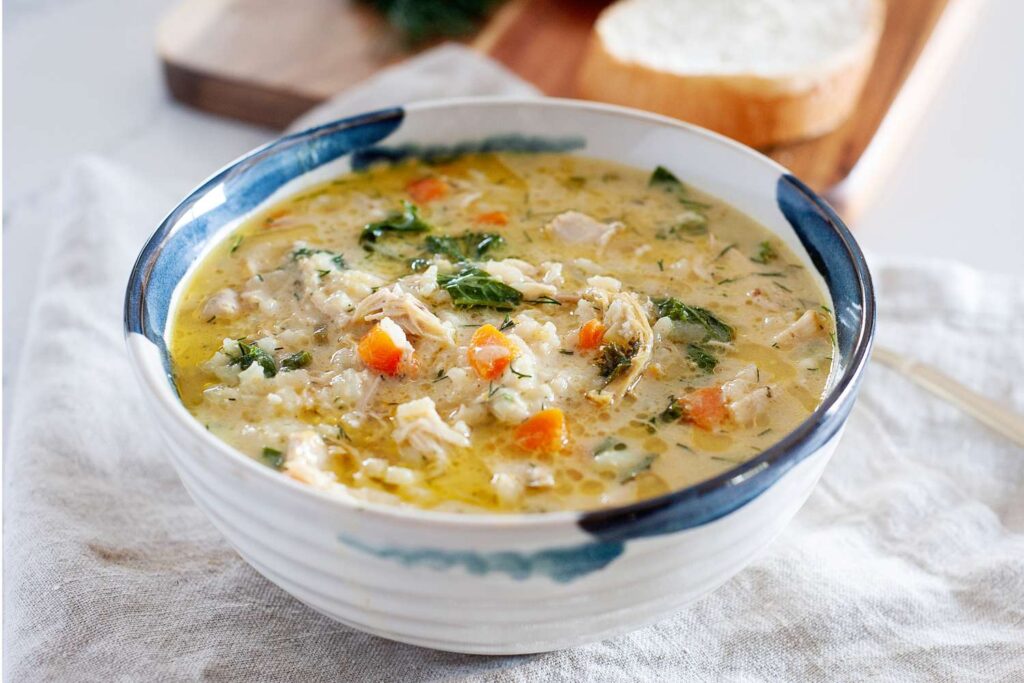 Conclusion: Savor the Flavors of Greece at Home
In this ultimate guide, we've explored the world of Greek Lemon Chicken Soup, from its rich history to a step-by-step recipe you can make in your Instant Pot. With its vibrant lemon flavor, creamy texture, and tender chicken, this soup is sure to become a favorite in your household. So, don't hesitate to try this recipe and bring a taste of Greece to your dining table. Thank you for sharing in the joy of this delightful and delicious soup—we hope you absolutely love it!